Personal Trainer
Oxford & Bicester
Welcome to Sophisticated Fitness, Sophie is a Personal Trainer who specialises in Personal Training in a relaxed environment of your choice throughout Oxford, Bicester and the surrounding areas. Sophie offers a friendly and personal service to all clients and works with all kinds of fitness needs, supplying all the equipment* and allowing you to simply turn up to your appointment.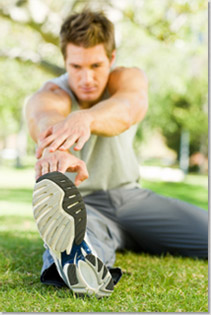 Sophie is fully trained in Boxercise, Kick Boxercise, Spinning and Aqua-Aerobics as well as being a Level 3 Personal Trainer. Sophie can also provide nutritional advice to improve health and fitness results. In addition to this, she is also a trained Sports Masseuse and can relax your muscles after a long workout, intense training session or competitive match day.
Sophie provides a flexible personal trainer service, travelling to your home, work place or other choice of location, allowing you to be in a relaxed environment whilst gaining advice and personal training tailored to your needs. With years of experience in health and fitness, Sophie provides the full service so you only need one personal trainer to meet all your fitness requirements.
The process begins with a FREE initial consultation to discuss what can be achieved and how before you make any commitments. Consultations take place in a convenient location, so sit back and relax whilst Sophie works around you.
Whether you are looking to tone up, achieve a marathon or simply require a sports massage after training sessions in or around Oxford and Bicester, Sophie is the Personal Trainer for you. To book your initial consultation or make a general enquiry, please get in touch by clicking on the button to use the online contact form or by calling Sophie on 07733 325 077.